Step back in time with this easy walk around Warwick's CBD to view some of its majestic heritage buildings.
Warwick boasts a rich diversity of architectural styles, from quaint workers' cottages built of sandstone, to large, rambling "Queenslander" style homes. The grand public buildings and churches are predominantly built of sandstone, most of which was quarried locally.
In this walk you'll visit the Warwick Police Station, Warwick Town Hall and St Mary's Catholic Church.
Route Details:
Itinerary Route: One way
Mode of Travel: Walk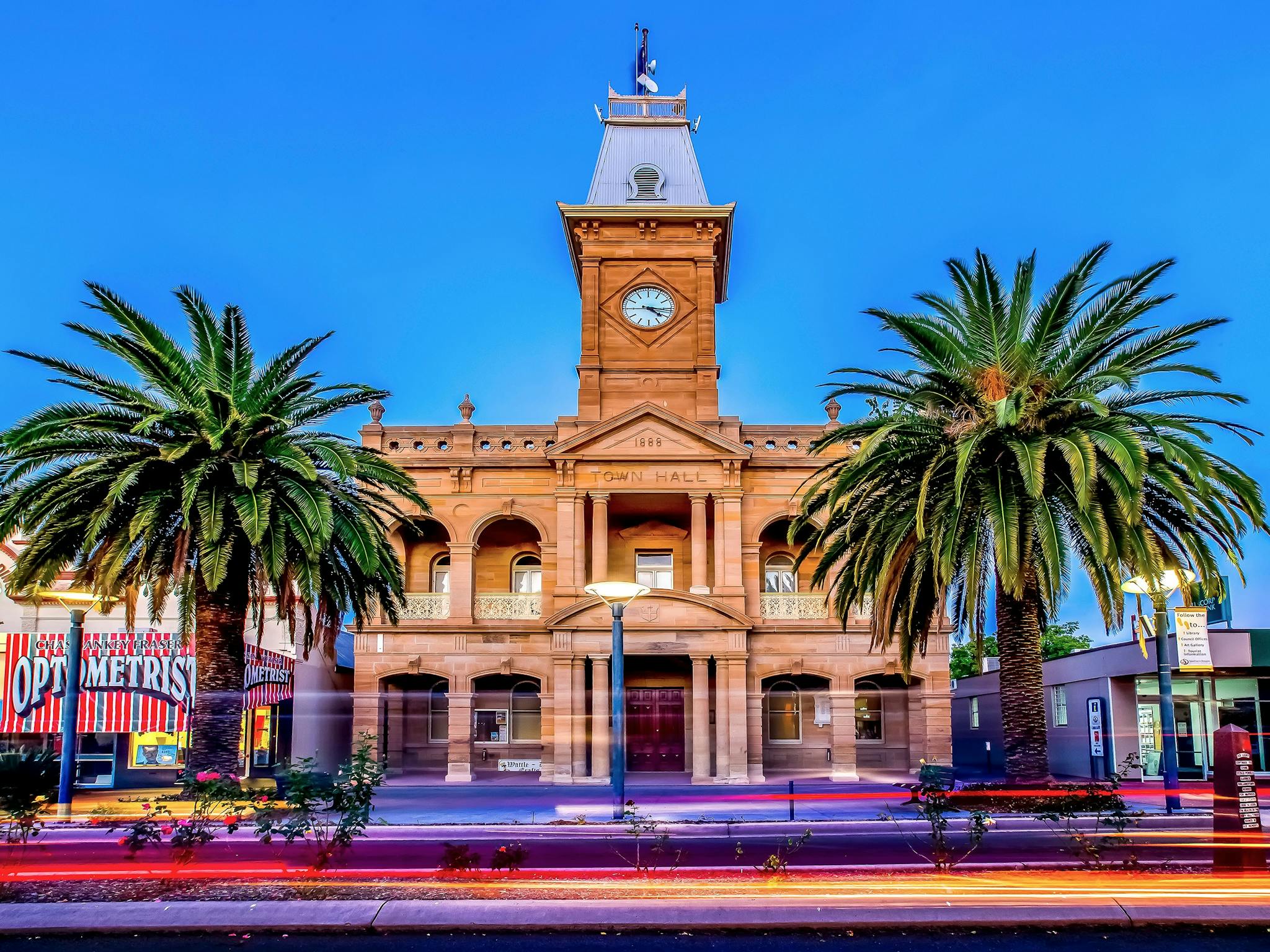 Location
72 Palmerin Street
Town Hall
Warwick QLD
4370
Journey distance
Journey duration
Website
Organisation
Southern Downs and Granite Belt